Junk Removal
Mack Hauling is a full service junk removal contractor. We can haul anything quickly, professionally, and affordably.
Our Customer Service Commitment
Mack Hauling is dedicated to the fast, professional, and affordable removal of any unwanted junk or clutter that's in your way. We pride ourselves on being in and out as quickly and quietly as possible, and ensuring that jobs are 100% complete and keep our clients 100% satisfied. We can haul just about anything, from massive dining room tables and sofa sectionals to construction debris, decks, and fences. We believe that honesty and hard work should form the bedrock of any business. We place a high value on corporate responsibility. We donate all still-usable items to various charities, including Habitat for Humanity.
Our DC, MD & VA Area Junk Removal Service
We know the constant hustle and bustle of daily life around the Washington D.C. area. Between work, family, the gym, sports, school, and hundreds of other activities including home improvement and other chores; who has time to eliminate unused item? If time is found to address such needs getting help and the needed truck and even cleanup afterward, can be the hardest part and often pushed off to do later. As the area's premier junk removal business, it's up to us to help you with this cumbersome task. Whether you're cleaning out your basement, remodeling, need a fence, deck, or carpet removed, have an old refrigerator that needs to go; Call Mack's Hauling. We can do it all. We even offer FREE estimates on our work!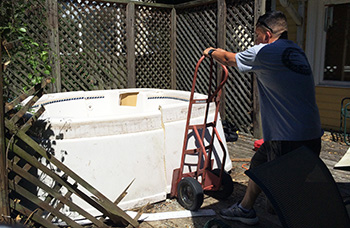 Appliance Junk Removal
Washers
Dryers
Refrigerators
Freezers
Outdoor Junk Removal
Old Lawn Equipment
Hot Tubs / Spas
Shed Demolition
Small Out Building Removal
General Trash
Electronic Junk Removal
Yard Debris Removal
Tree Stumps
Fallen Trees
Branches
Construction Debris
Leaves
Junk Furniture Removal
Living Room and Bedroom Furniture
Office and Storage Furniture
Game Room and Patio Furniture
Couches, Sofas, and Loveseats
Cabinets
Dressers
Mattresses
TV Stands
Desks
Tables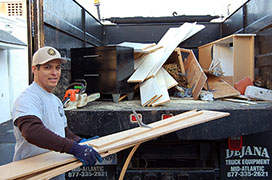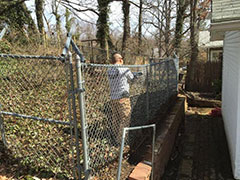 We serve Maryland, DC, and Virginia homeowners, property managers, realtors, remodeling contractors, residential and commercial developers, and anyone else who's looking for fast, reliable, junk removal at affordable prices!
If it's not on the list, it doesn't mean we can't haul it!
DC Junk Removal & Hauling | Fairfax Junk Removal & Hauling | Alexandria Junk Removal & Hauling | Arlington Junk Removal & Hauling | Northern Virginia Furniture & Junk Removal | Deck/Fence Removal | Carpet Removal | Clean Out services | Appliance Removal