Residential Demolition Projects You Can Rely on in – NOVA, MD, DC
Mack Hauling provides demolition services to residential clients throughout the Northern Virginia, Washington D.C. and Maryland areas. Our professional staff, handles all types of residential demolition projects including:
Brownstones
Decks
Fences
Garages
Whole Houses
Out Buildings
Sheds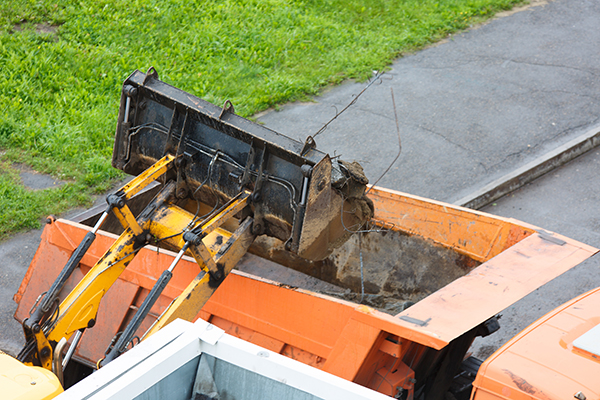 We offer a wide range of methods for takedown, recovery and cleanup. Mack Hauling has developed a wide range of comprehensive solutions to meet the needs and challenges of all phases of residential demolition needs. We provide safe, fast and effective demolition for any size or difficulty with unparalleled skill and professionalism. We offer a wide variety of demolition options. With many projects completed our estimating team will walk you through the entire process and discuss your project from conception to completion.
Demolition Done Right
We offer a wide range of residential demolition services including:
Demolition by Hand
Demolition by Machine
Emergency Demolition
Exterior Demolition
Full Site Demolition
Interior Demolition
Partial Deconstruction
Rip Out Demolition
Pre-Construction Demolition
Pre-renovation Demolition
Selective Demolition
Specialized Demolition
Our experienced staff has the skill and knowledge to seamlessly complete any task on time and on schedule. Our project pre-planning gives us the ability to see any potential challenges and opportunities for our clients. Whether you are removing a foundation or a whole house, we skillfully transport materials from the site and dispose of, or recycle them in the most environmentally safe manner available.
Our jobs are performed seamlessly utilizing:
Applicable Permits
Trained Staff
Daily Monitoring
Job Reports
Planning is the foundation for all successful projects, de-construction or otherwise. At Mack Hauling, we concentrate on safety first, then expeditious professional workmanship. We specialize in a variety of demolition services and understand each client has unique needs and requirements. We adapt to the unique parameters and requirements of your project. Our conscientious approach to demolition leads to timely project completion, saving our customers money.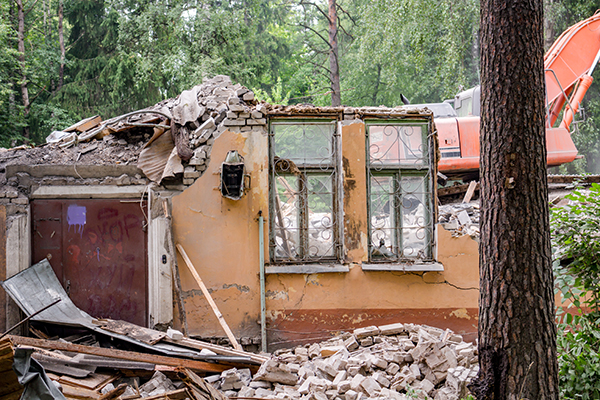 We perform complete demolition of structural and/or selective interior demolition. We make every attempt to ensure that your project is done to your specifications, within your budget, and meets your timeline.
Residential
Mack Hauling provides a wide range of fast and cost-effective demolition services. Our crew will come in, perform the necessary demolition, load all the demolition waste and other garbage into dumpsters, and remove it from the work site. We will leave your work site appropriately cleaned and ready for the next phase of your project. We offer all types of residential demolition and site restoration for residential projects.
Mack Hauling has performed numerous residential projects in the Virginia, Maryland, and Washington DC area.  The size of projects we have completed range from the demolition of an entire dwelling to demolition of a selective room or things as basic as the removal of a residential shed, deck, or fence.
We understand that residential work can be challenging and we do everything to ensure that your assets are protected and that your project is completed in a timely manner. We will always work together with the client to ensure that your site is returned to you quickly and in good condition for future use.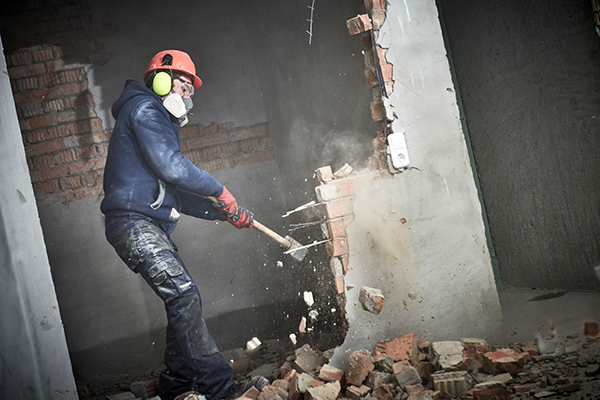 Bathroom Demolition
Basement Demolition
Kitchen Demolition
Concrete Demolition
Deck Demolition
Driveway Demolition
Fence Demolition
Garage Demolition
Interior Room Demolition
Patio Demolition
Rip Out for a Remodeling Project
Roof Top / Ceiling Demolition
Stairway Demolition
Walkway Demolition
From interior residential demolition to full house demolition and foundation removal, we have had our hand in all sorts of demolition projects. Your encounter with us will be met with professionalism and prompt responsive service as we are a family owned and operated business. Our goal is customer satisfaction, which will lead to a long working relationship.
Call or email today for your free estimate.