Clean Out Service - Full Item Removal - Debris Hauling - Hoarding Clear Out
Clutter builds up. Occasionally, business owners, landlords, homeowners, real estate agents, and sometimes loved ones bear the responsibility of dealing with a seemingly insurmountable amount of trash or debris. Tackling this kind of clean out job is usually a difficult task, and can sometimes be dangerous. Depending on the buildup of various allergens, molds, mildew, contaminants, unstable structural elements, and number heavy items, some people may find themselves physically unable to do the job. Time, though, is the number one most concerning factor. These jobs can take days for many people that don't have the right manpower or equipment.
At Mack Hauling, we pride ourselves on our speed, efficiency, professionalism, and prices. We work with a number of landlords, real estate agents, and even families that need help clearing out cluttered spaces. We also have plenty of experience cleaning out the homes of hoarders, which can be difficult. From start to finish, we clean out spaces and haul away all of the trash or debris. We offer free estimates as well, so call us today to get started!
Tenant Trash Out
Hoarder Clean Out
Garage Clean Out
Attic Clean Out
Whole House Clean Out
Foreclosure Clean Out
Certified Estate Clean Out
Apartment Move Out Debris
Keeping unused items in home, office, and storage unit space can result in an expensive situation. Do you really need to keep it all? Stop paying to store items you no longer need. Who wants to pay for storage that is just holding trash and accumulated junk? When you come to the realization your storage unit is filled with the junk you no longer want and is hoarding your junk, it is time to call Mack Hauling. We will clear out the storage unit of all unwanted items. This frees up space for things that truly need to be stored, or eliminating the expense entirely! You tell us what stays and what goes and it will be our backs doing the hauling. Items you want to keep will be replaced in the unit in an orderly fashion.
Certified Estate Clean Out Service
Don't know where to start? Let our compassionate team help with sorting and removal of furniture and more.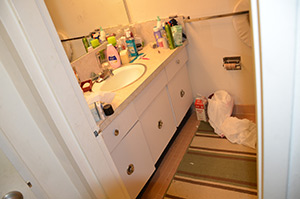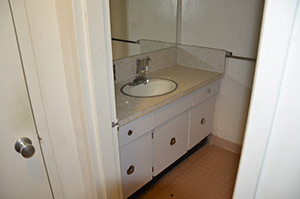 Real Estate Clean Up, Hoarder Service & Foreclosure Clean Out Services:
Item removal: Closets, Cabinets, Drawers, Trash, Furniture, etc.
Basements, attics, and garages
Custom time frames
Additional Services:
Removal of any existing carpets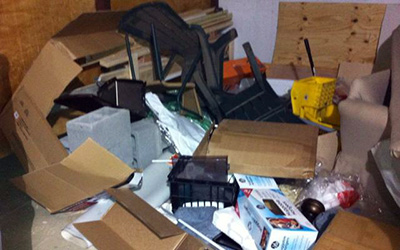 We serve Maryland, DC, and Virginia businesses, homeowners, property managers, realtors, remodeling contractors, residential and commercial developers, and anyone else who's looking for fast, reliable, junk removal at affordable prices! Complete our FREE Estimate request form now and we will respond quickly.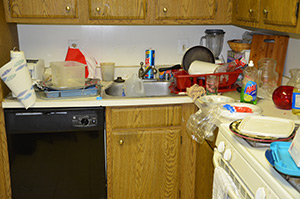 Before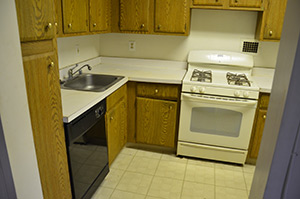 After
If it's not on the list, it doesn't mean we can't haul it!
Fairfax Storage Unit Clean Out | DC Storage Unit Clean Out | Alexandria Storage Unit Clean Out | Arlington Storage Unit Clean Out | Montgomery County Maryland Storage Unit Clean Out