Affordable Junk Hauling in Georgetown, Washington DC. - Electronics, Large Household Appliances, Furniture, Home, Attic & Garage Clean outs.
Call Mack Hauling for all your junk removal needs. Serving Washington DC and Northern Virginia. Schedule your pick up by calling us or complete our FREE ESTIMATE request. We will get back to you promptly.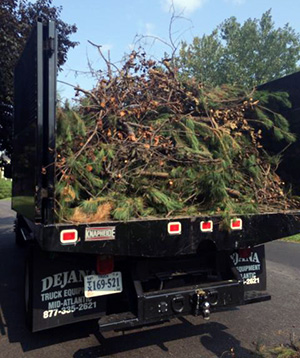 We Get Rid of Junk!
Ready to serve residents and businesses in Georgetown, Washington DC zip code area to include 20007. Parks and landmarks like Montrose Park, Georgetown Park, Dumbarton Oaks Park, Oak Hill, Cooper Field, Healy Lawn, Copley Lawn, Shaw field, and Yates Field House. Apartment and condominium complexes served include Hillandale at Georgetown, Gateway Georgetown Condos, Kew Gardens, The Ritz Carlton Residences, West End 25, 2400 M Apartments, Georgetown Apts., West End Residences, Pennsylvania House, Rock Creek Gardens Apartments, Federal Flats DC and more.
We travel regularly down roads including Whitehurst Freeway, Canal Road, M. St, Wisconsin Avenue, Whitehaven Parkway, Reservoir Rd., Georgetown Parkway, Foxhall Road, and all surrounding roads and fairways.
No mater the amount of junk needing removal, Mack Hauling can handle the job. Free up that basement and garage space for better used. Clear out your office or foreclosed property. Landlords and Apartment managers seek us to address clean out services from the prior tenant.
Residential Cleanup Services
Almost anything you can think of Mack Hauling can remove!
Are you moving and have left over items to get rid of?
Demolition or removal of decks, satellites, sheds, pools, hot tubs, or whatever you need removed.
Disabled or elderly unable to remove unwanted items from your home or property.
Get rid of that old piece of furniture or appliance that has been taking up space.
Have an Estate with items you want to sell, donate, recycle, or throw away?
Left over items from your yard sale.
Tired of all the unused items in your garage, basement or attic?
Tired of renting expensive dumpsters?
Yard debris been sitting in your yard for weeks?
Commercial Cleanup Services
Apartment complexes needing to clean out apartments prior to leasing to new tenants.
Builders needing construction debris removed.
Clean up and removal of excess items after a business has relocated or gone out of business.
Contractors tired of spending high dollar on workers and dumpsters?
Landlords needing to clean out vacated properties.
Local banks listing properties for sale.
Property management companies handling rental properties for landlords.
Real estate agents advising clients to remove junk prior to placing their homes on the market.
Real estate agents preparing to list REO houses for banks/mortgage companies.
Mack Hauling welcomes any business who can use our service!
Mack Hauling's mission is to create a long-term relationship with your business or company!
Call us today or complete our free estimate request form to schedule an appointment for:
Reasonable Rates
Easy Scheduling
Prompt, Reliable Crew