Easy Affordable Reliable Junk Removal Service in Columbia Heights and Kalorama Washington DC - Carpet Removal, Foreclosure Clean Outs, Evicted Tennant Clean Outs, Tree Debris Removal, Household & Office Junk
Call Mack Hauling for all your junk removal needs. Serving Northern Virginia. Schedule your pick up by calling us or complete our FREE ESTIMATE request. We will get back to you promptly.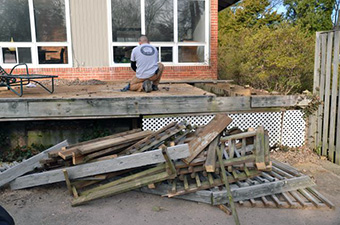 We Get Rid of Junk!
Mack Hauling offers trash hauling, rubbish removal, junk removal, furniture removal, appliance removal, property clean up, junk pick up and junk hauling in the Columbia Heights and Kalorama Washington DC area.
Ready to serve residents and businesses in the Columbia Heights and Kalorama Washington DC zip code areas of 20010 and 20008. Residents, business owners, churches, and schools near Cleveland Park, Windsor Park, Woodley Place, along the Melvin C. Hazen trail, Park View, Mt. Pleasant, Piney Branch, Adams Morgan, and Pleasant Plains.
Serving embassies in Embassy Row and apartment complexes such as The Kennedy Warren Apts., Cathedral Mansions Apts., University Heights Apartments, Connecticut Gardens, The Policy, Keener Management Park Crest, Widow's Mite, Envoy, Mendota Apts., Bernstein Management Corp., Bernstein, Promenade, Shawmut, and more.
We travel regularly down roads including 4th Street, Spring Road, 14th Street, Connecticut Ave., Macomb St., along 34th St., Porter St., Klingle Rd., Tilden St., Reno Rd., Rock Creek Parkway, Decatur Pl, Belmont Rd, Normanstone Dr., Calvert St., East River Rd., W. County Highway, Route 29, Kenyon St., 15th Street, Irving St., 16th Street.
Get Rid of your Junk. JUNK FREE, STRESS FREE
Residential Removal & Recycling Services
Appliance Removal & Recycling
Garage Cleaning Service
Furniture Removal & Recycling
Government Junk Removal
Hot Tub Removal & Recycling
Yard Debris Removal & Recycling
Commercial Removal & Recycling Services
Computer Removal & Recycling
Property Management Junk Removal
Office Appliance Removal
Office Furniture Removal
Apartment Clean Outs
Call us today or complete our free estimate request form to schedule an appointment for:
Reasonable Rates
Easy Scheduling
Prompt, Reliable Crew